Wynne Ford Supports Peninsula and Southside Drivers with Genuine Certified Ford Parts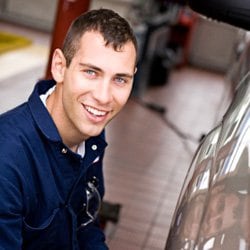 If your Ford vehicle needs a replacement part, Wynne Ford has you covered. We maintain a full stock of genuine Ford parts to make sure you can find the part you need. 
Whether you're upgrading your vehicle, adding an accessory, repairing your vehicle or replacing a part yourself, we'll work with you to make sure you have the right parts for the job. 
Our knowledgeable staff is here to answer any questions you may have. Just tell us which parts, accessories or components you're looking for, and we'll find the one that fits your specific model. What's more, if it's included in our auto parts specials, you can save some money. 
Give us a call or fill out our online order form, and we'll get to work. Or, if you want to pick our brains in person, swing by on 1020 West Mercury Blvd. Hampton, Virginia.